Color the web in
Your
own colors
We are a team of WEB developers and designers, who are here to create Your

// Services
Our
capabilities
We are passionate to find or create WEB solutions to enable stable and successful relationships between businesses and customers.
We create engaging portfolio websites and professional e-shops for client's business to become more visible.
–  Personal Websites
–  E-Shops
–  Custom Coding
–  WEB Solutions
We do SEO and site's quality audits to make sure that the website of a client will be as best quality as possible.
–  Errors
–  SEO
–  Optimisation
–  Speed Testing
We consult what platform should website be built on and help our clients find other web solutions suitable for their needs.
–  CMS Advicement
–  Custom Solutions
–  Functionality
–  Additional Questions
Website needs to be edited? Or maybe it needs some administrative work? We will take care of that.
–  Updating
–  Administrating
–  Editing
–  Emergency Support
// This is how we do it
Some of the reviews from our
clients.
WEB Services

Working with MadridoWeb team has been a pleasure. They have not only met all of my expectations but greatly exceeded them. I enjoyed the easy communication, flexibility and appreciated their creative input complementing my initial ideas. I will surely choose MadridoWeb to work with again.
WEB Services

Promptness, professionalism, thoroughness and answers to all of the questions are guaranteed! We are very happy with the cooperation, MadridoWeb exceeded all our expectations. Recommendations 10/10.
WEB Services

We would like to say a big THANK YOU on behalf of Egzotics for indifference to homeless animals by creating an online website that is not only informative on the Internet, but also a chance to provide more targeted information about the incoming little pets.
WEB Services

We ordered a complete rebuild of our website and we are very happy with the results! We would recommend MadridoWeb for everybody who needs any services linked to web solutions!
// Pricing
Affordable pricing.
Great quality.
Personal Website starting as low as 199€
Personal Website
from
Professional Website

Basic SEO

Chosen Design
Get Started
How long does it take to build a website?
It depends on client's needs. Usually, a simple personal website takes about a week to build and launch, while the bigger projects can take up to 2 months.
Do you administrate websites?
Yes, we do. We update, edit and take care of our clients's websites no matter if it's just a small misspelling mistake or it's a serious upgrade – we do all of that.
How can I place my order?
You can contact us about Your project and we will make sure to give you an offer of our services.
Are your services offered with the warranty?
Yes, we give at least 1 month of warranty on all of our services with an opportunity to buy an extension of it.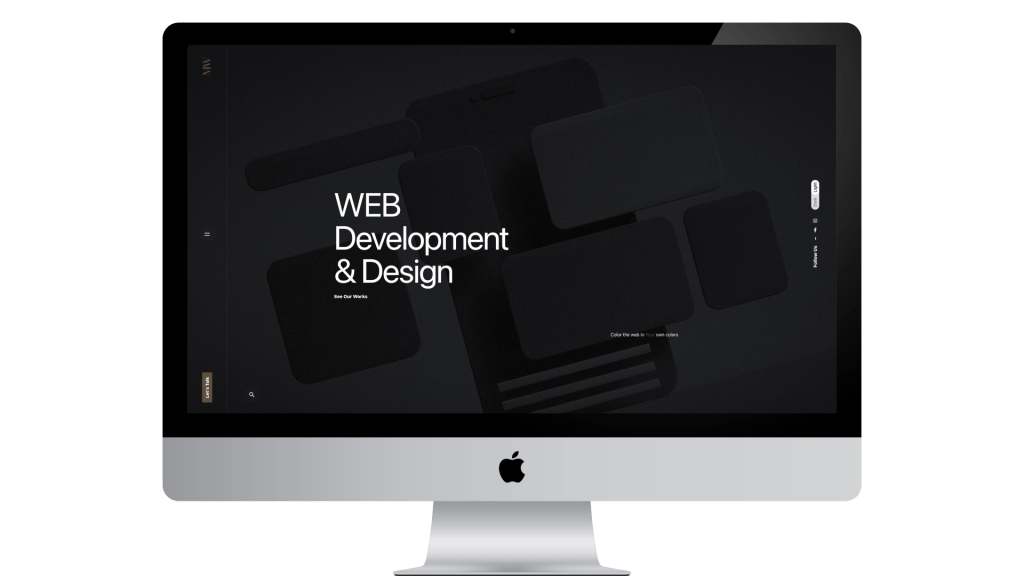 With all the attention for details
We've made some unique
WEB

projects.
06 // Let's Work Together
Considering
working with us?
06 // Let's Work Together
Considering

working with us?